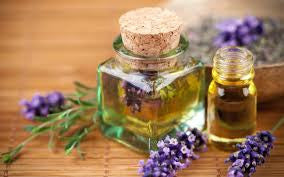 I was an Advil junkie for over 20 years. Every day went like this...I could expect that shortly after lunchtime I would feel the creep of a headache that always felt like it started in my sinuses and then would be a full on throbbing before dinner. I couldn't go anywhere without a bottle of Advil Sinus in my purse or stuffed into my pockets. I am so, so sorry liver.
I made three major changes to my life that together seem to have completely and radically changed my headaches. Here's what I did. I have been a big believer of Naturopathic medicine since I suffered from infertility issues over 15 years ago. It was then I started to drift from traditional medicine and into the world of Western medicine that seemed to be serving me better with my health goals. I was tired of popping pills all the time and getting bandaid solutions. But I "straddled" the medical fence for many years trying to battle my headaches including even the drastic step of having sinus surgery and using nasal steroid sprays that I probably didn't even need!
The first major lifestyle change I made was ridding my diet of dairy, which causes a lot of congestion due to mucus buildup in your system. I'm not going to lie...I still miss dairy a lot. But I've been able to live my life with wonderful non-dairy alternatives and it made a huge difference to my headaches. I have also eliminated gluten from my diet to test this to see if it was also the culprit. No surprise that through food sensitivity testing both cow's dairy and wheat came back as issues for me. I try to eat clean and organic as much as possible and overall I feel less bloated, less achy in my joints, less brain "fog" and am happiest to report that I no longer even carry Advil with me. 
The second major change was to start taking magnesium daily on the advice of my ND. A magnesium deficiency can certainly lead to headaches and migraines among other health issues. I noticed an immediate positive effect on my headaches, sleep, digestion among other things within a couple of weeks.
And thirdly instead of my Advil and pain reliever addiction, I have turned to a new natural healer ~ essential oils. Yesterday I had an extremely stressful day and as soon as my adrenaline rush was ending my head started to pound. I never carry Advil on me anymore but instead I used an Aromatherapy Headache Relief rub infused with peppermint, lavender and eucalyptus essential oils in a coconut oil base on my temples and back of neck. Within 30 minutes my headache and tension was completely gone. That normally would have been an extra strength Advil moment x2!
I am not a health professional so I strongly urge you to seek out a reputable professional that can steer you towards natural alternatives to treat your headaches. I would also urge you to consider products with essential oils to treat your medical ailments. But do your homework and make sure you are using products that only contain pure and therapeutic grade essential oils.
Now that you've read this blog, want to know more about Clean Kiss Organics?
We create 100% Natural and Organic, Canadian artisan handcrafted products that are simple and pure for your body, face, hair and home. Our specialty is anti-aging premium skincare, all natural deodorant, and products for curly hair.  
We are 100% Vegan, GMO free, Gluten Free (and free of all unnecessary garbage!) and Leaping Bunny Certified (meaning we never test on animals and neither do our suppliers).  We also proudly give a portion of our sales to help homeless women and their children to get back on track with housing, education, and financial support.